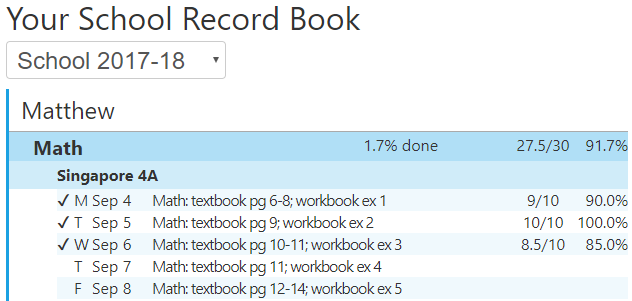 This gives you a great "at-a-glance" view of each students' progress, and you can drill down to whatever level of detail you need.
If you check the "Record Time" checkbox from step 1, you'll see total time displayed here as well.
---
As always, we hope this makes your homeschool day just a bit smoother! If you have any feedback for us, use the "Feedback" button on the bottom of this screen to let us know what's on your mind!